In the shadows of ancient times ...
... our ancestors, together with the invaders from the East, from the Kyzyl area, drew in and then
stayed here as ,,those from Kyzyl´´. Making bows was our daily business. Over time our name was
modified to Czech name Kýzl and somewhere inside us there was a desire to continue making bows…
Well, it is nice to listen to the story but it was probably a bit different 🙂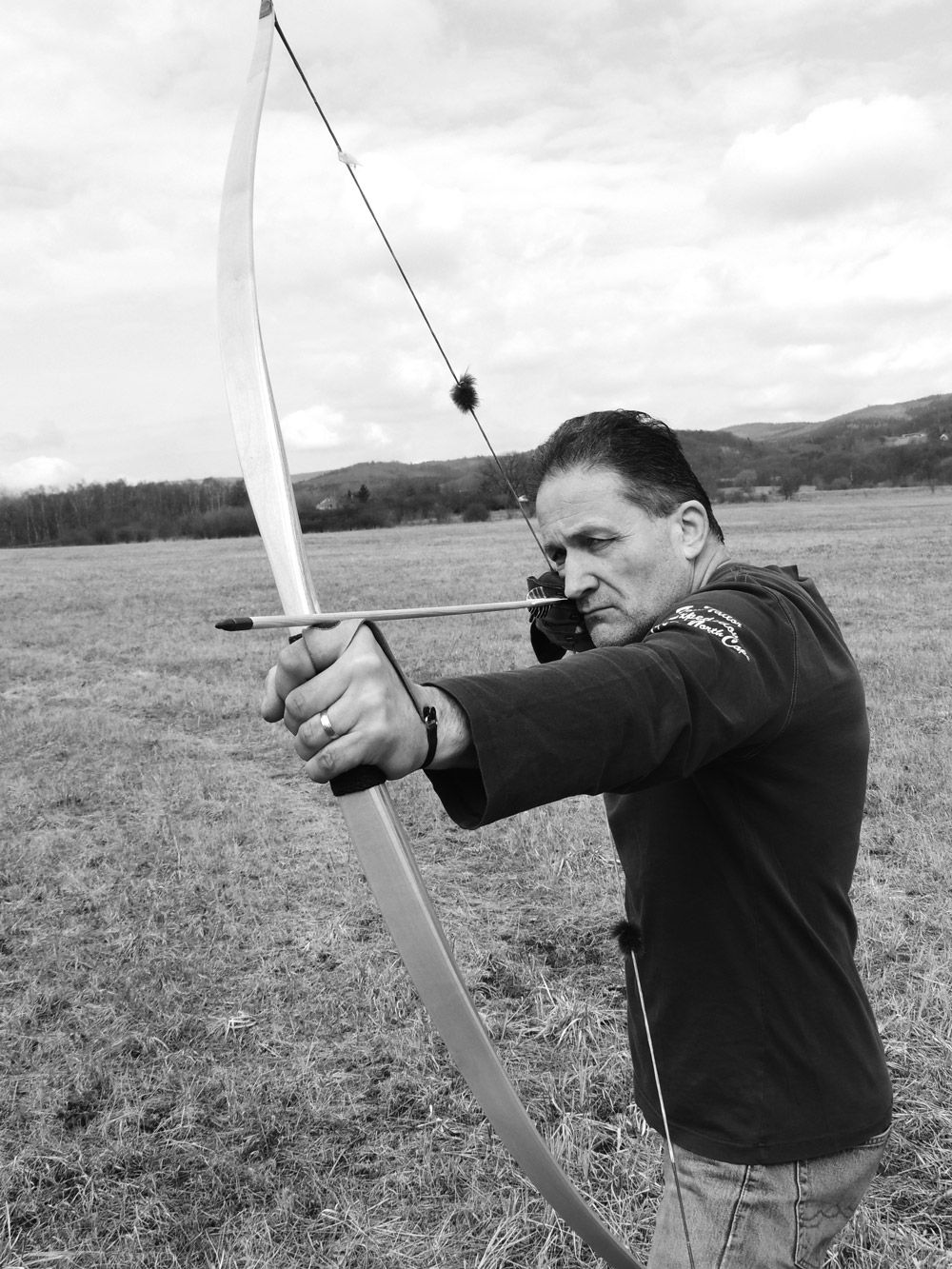 Our story
As children, my brother and I (thanks to my parents) had a few bows, the best was a Polish
production called ,,SOKOLE OKO,, (Falcon Eye).
Unlike us, the bow did not grow and so it burst over time. Then we thought that one day we would
make a new, stronger one. We always enjoyed working with wood, but we made money by precision
engineering. Today I know that without a combination of these two fields it would not be possible.
Sometime in 1995, when our children were about seven years old, the "someday" finally came. With
fair hindsight I would today call my first bows as "painted sledge", but they have their place in our
museum. Fortunately at that time, I met Mr. Stanislav Vidím, former multiple archery champion of
Czechoslovakia, who criticized my bows very much and directed me in the right way.
Since then it has gone well, but I know I still have a lot to learn.

Vladimír Kýzl
Why are we doing this?
In addition to our livelihoods, the production of bows brings us the pleasure of working with the
beautiful wood material.
Bow, as a very irregular and practically ,,incalculable´´ thing, brings many technical problems that we
love to solve. Still new ones can be discovered, sometimes by chance and intuition.

Jan Kýzl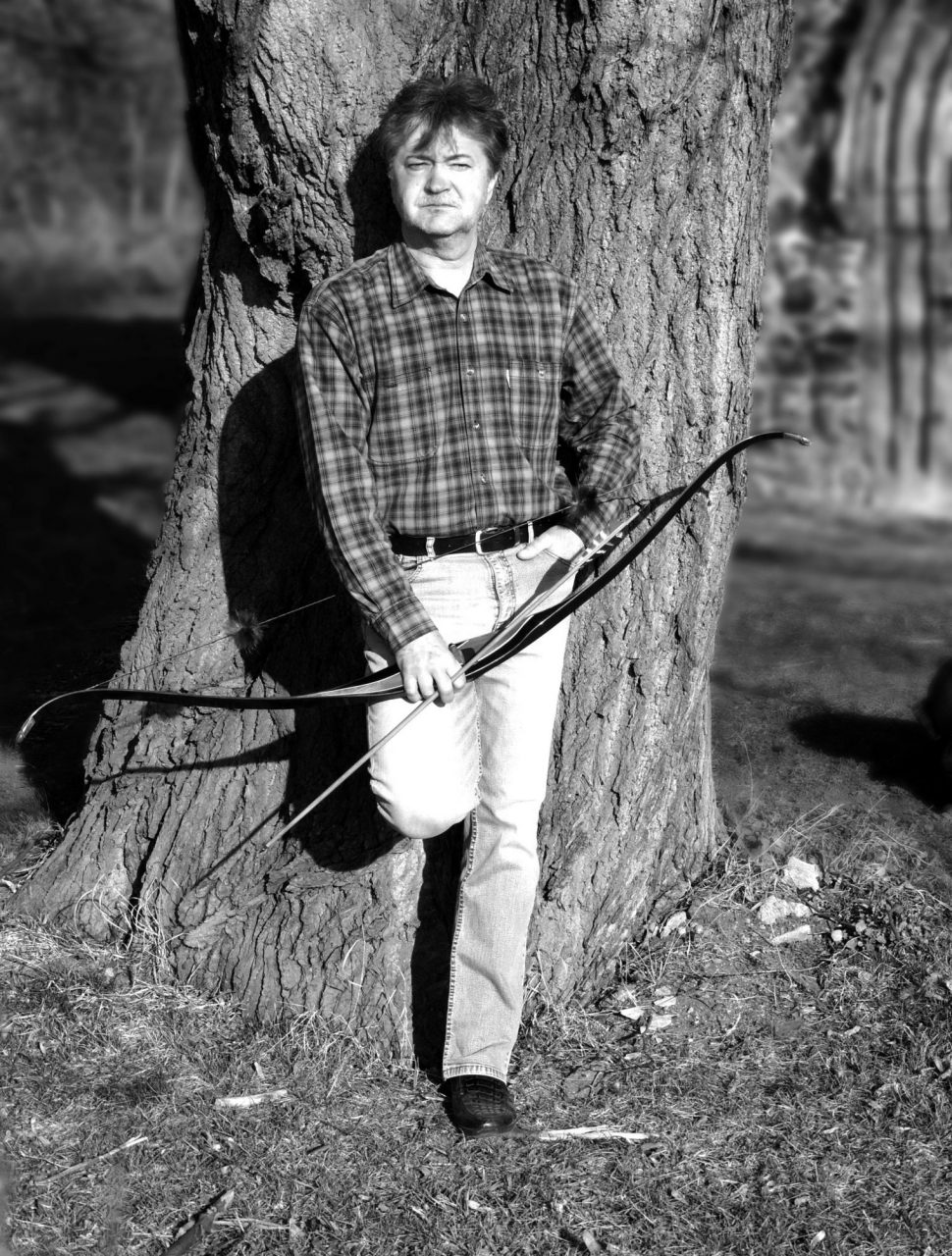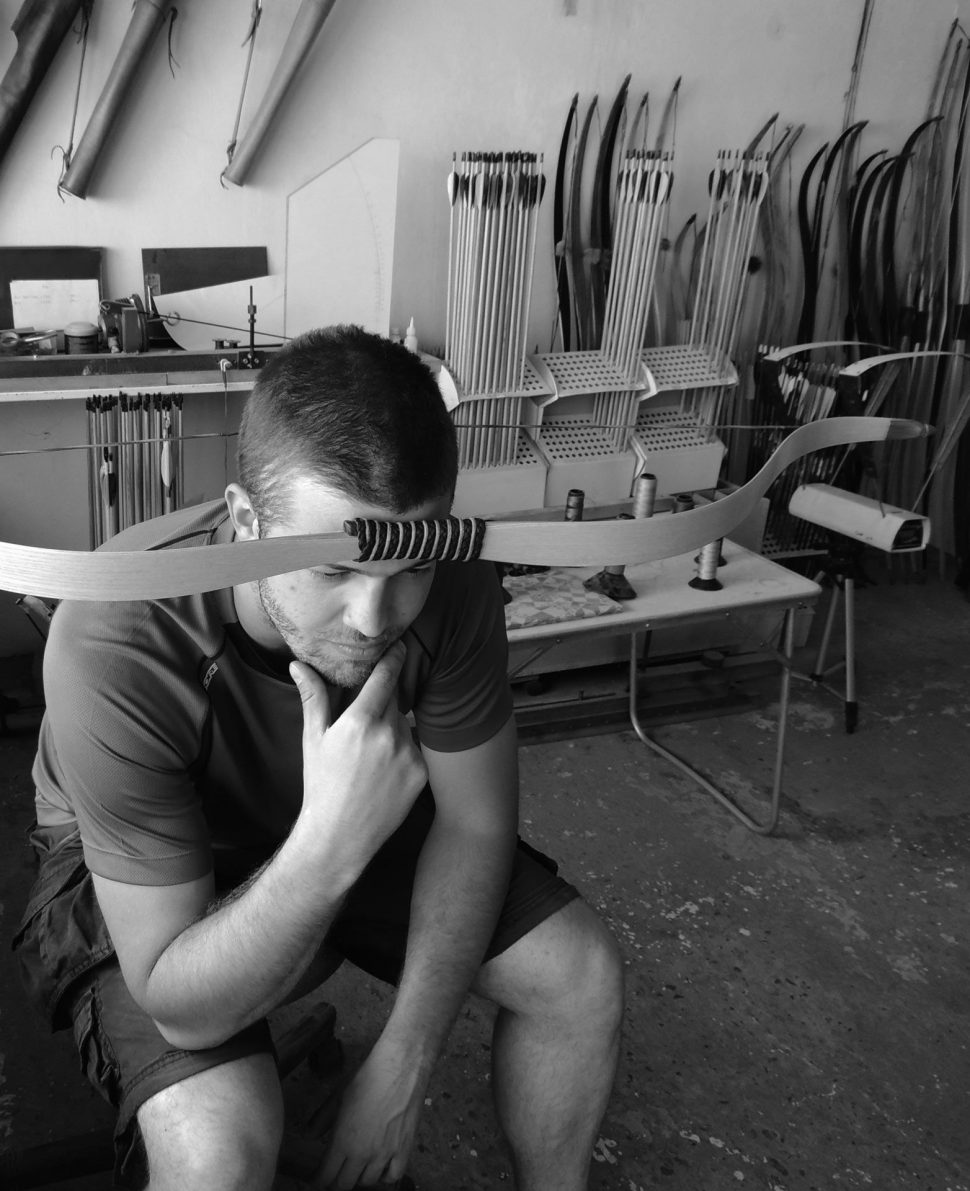 Our philosophy
A bow is as perfect thing as a telescope that still works, does not need any batteries, does the only
thing for which it is designed and does not have a million unnecessary features.
Today, in the period focused on "use, discard and buy new one", we want to create things that have
soul, individuality and can become part of your life for many years.

Tomáš Kýzl

P.S.: We have our heads full of bows 🙂